I need some help!
I have so much to tell you about what I have been doing the last two months! One of those things was apply to (and get into!) Project PoSSUM! It is a really cool Suborbital space research program as well as an amazing opportunity for STEM (and space) Outreach.
You can check out Project PoSSUM here!
To do that I need to get trained. The training includes 3 weeks online and a very exciting week at Embry-Riddle in Florida where I will be doing simulations and other training. But it is going to cost me about $6,000 to get the training I need... that is a lot of money! So I am asking for a bit of help. I want to show how serious I am and I am willing to put my money where my mouth is. But I am asking for half of that hefty fee. I have a GoFundMe set up for $3,000 (of the $6,000) and I need amazingly supportive and space-loving people like you to give me the extra push I need to make my dreams come true.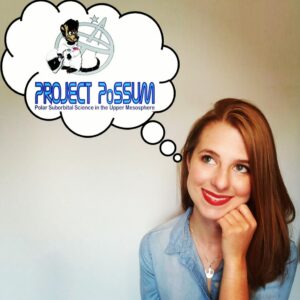 How to help
Reach my Go Fund Me page here! My goal is $3,000 to make my dreams come true!
Many of you know that dream is to become an astronaut. This is an awesome step in that direction. Alongside the astronaut thing, I want to become a STEM and Space advocate and be able to speak about these things to a wide range of different people. Another thing I want to do is speak at schools or other STEM Outreach events. Please consider helping me in this way. If you or someone you know has access to these types of programs, contact me! I would love to try to fund my astronaut dreams while also talking about space!
Lastly, please share my story. I have a YouTube video here to make it easy to share. I know I am asking for money, but this is a way to support me that is COMPLETELY FREE TO YOU! Plus you can help me reach people who otherwise wouldn't hear my story.